Narrowing the Digital Divide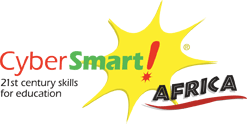 Our interest in Africa began in 2006 with a personal volunteer initiative. Our attention quickly moved to leveraging our professional expertise. We started working at the grassroots to test and refine a practical and scalable way to deliver a 21st century education in developing countries.
Since proudly winning WestAfricaCom's Game-Changing Innovation Award,
CyberSmart Africa continues to innovate ways to deliver up-to-date quality content directly supporting classroom learning to the vast majority of schools that have no electricity in sub-Saharan Africa. Classrooms with few books and 40-60 students per class.
We recently introduced SmartSenegal.com a social network that uses artificial intelligence (AI) technology – to help Senegalese teachers do what they are already doing — only faster and easier. Teachers are already heavy users of social networks to meet their professional needs; but existing networks are not uniquely designed for them. SmartSenegal.com is.
A Digital Learning Company
We pioneered the very first digital literacy and cyber safety curriculum in 2000. Used by millions of students globally, the CyberSmart Student Curriculum was the very first-of-its kind standards-based online safety and digital literacy program. Its ground-breaking research-based strategy of positive empowerment is now modeled internationally. The CyberSmart Student Curriculum was sold to Common Sense Education.
Today we believe that these skills should not be part of a stand-alone program in schools. Just as the use of ICT has moved out of the computer lab into the classroom, digital literacy skills need to be integrated and embedded within the context of daily classroom instruction. That's why our work in digital literacy supports the learning goals of the core curriculum subjects.